We are Dunedin-based fabrication engineering specialists for all your structural or metalwork projects.
We are a family business that prides itself on providing the highest level of engineering skill and experience and in providing our customers with the highest possible level of customer service and satisfaction.
We are all fully Qualified Engineers with more than 15 years of experience. We are proven problem solvers with the ability to tackle both large and small scale projects. We have certified welders that meet ASNZ standards.
Whatever your needs are, come and have a chat to our team to see how we can help on your next project.
Earthquake Strengthening:
Selwyn College
Hayward College
St Johns Building
Westpac South Dunedin
Industrial Maintenance:
Oceania Gold Mine
Pan Pac Industries
Fonterra
Alliance Freezing Works
Steel and Aluminium Fabrication Services:
WW Construction – BP Service Station canopies in Mosgiel & Christchurch
Wiley New Zealand
Milmeq 2018 Ltd
Commercial Vehicle Centre
Suppliers of Structural Steel to:
Amalgamated Builders
Stewart Construction
Stevenson & Williams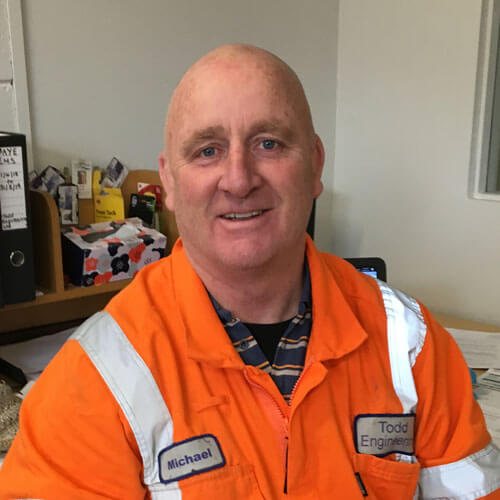 Mike Todd
Owner and General Manager
Mike is a Trade Qualified Fabricator/Welder with current ASNZ 2980 welding tickets in all positions. He has over 30 years experience in many different forms of medium and heavy fabrication and has worked for Farra Fabrication, Milmeq and Scott Technology.
Since starting Todd Engineering in 2004, Mike has steadily grown and developed the business. While initially targeting structural steel fabrication, the business has since grown to now offer a full range of general engineering fabrication services as well as providing specialist industrial maintenance and shutdown engineering services.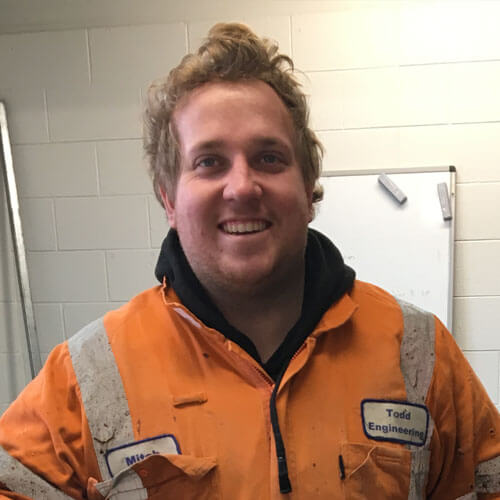 Mitch Lavender
Operations Manager
Mitch comes on board at Todd Engineering with a broad range of engineering experience. Having previously worked at Milmeq, Mitch is a Trade Qualified Fabricator/Welder.
He brings to Todd Engineering a range of complementary skills and experience in the manufacture, installation and maintenance of equipment associated with both meat and milk industries. Mitch oversees day to day operations and project work.