We provide design, installation, upgrades, spare parts and preventative maintenance servicing work.
We offer on site repair, or shutdown rebuilds of simple and complex meat works equipment, overhead conveyor systems, and general engineering work. 
We pride ourselves on being experienced in this industry, employing Engineers and other Subcontractors from multiple areas of the industry. We have over 50 years combined experience in this industry among our staff and our work is completed efficiently to the highest standards.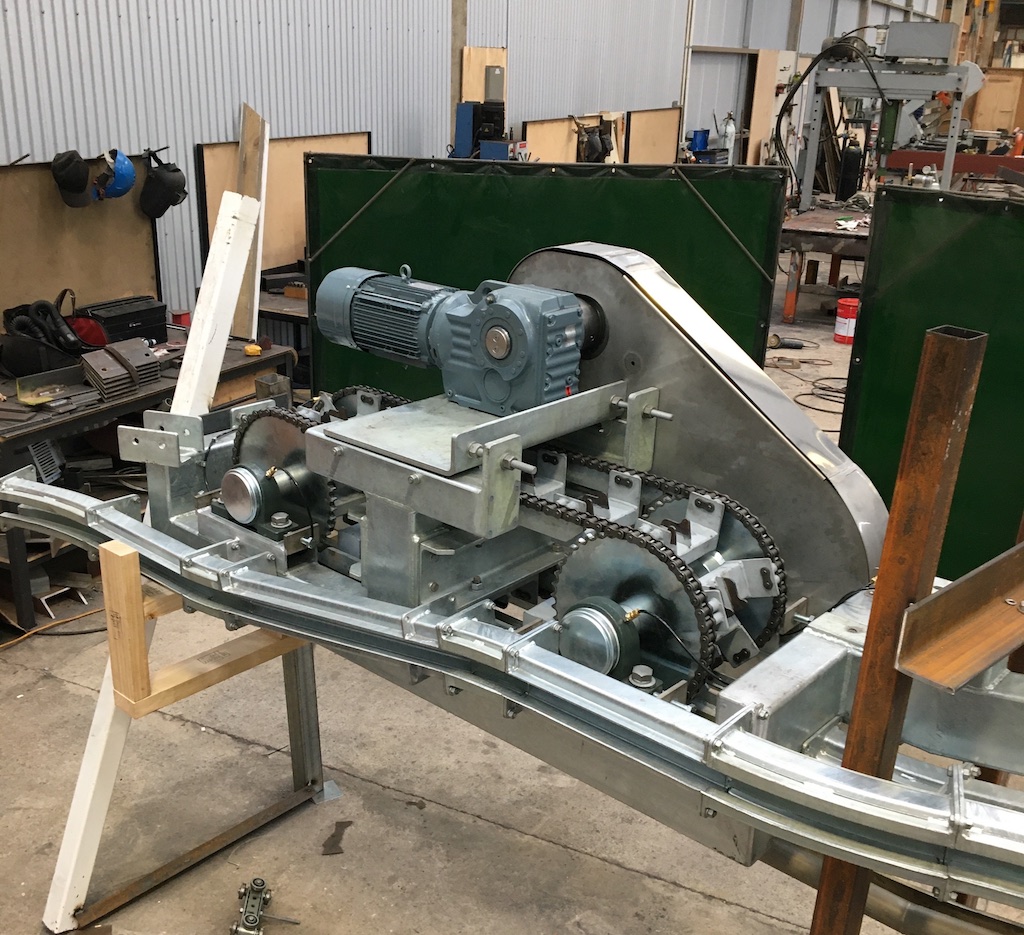 Structural Steel Fabrication
We provide high quality structural steel-work for industrial, commercial and residential buildings. Standard or customised steel-work is fabricated in our workshop and installed on your site. We specialise in steel structures of all types; beams and canopies for domestic, commercial or industrial structures.
We provide steel reinforcing beams and other structural  components for earthquake strengthening projects, to bring existing buildings up to new building standards. 
We pride ourselves on being great communicators; working well with Builders, Engineers and other Subcontractors (from concept through to project completion). We can guarantee that all work will be completed efficiently to the highest standards.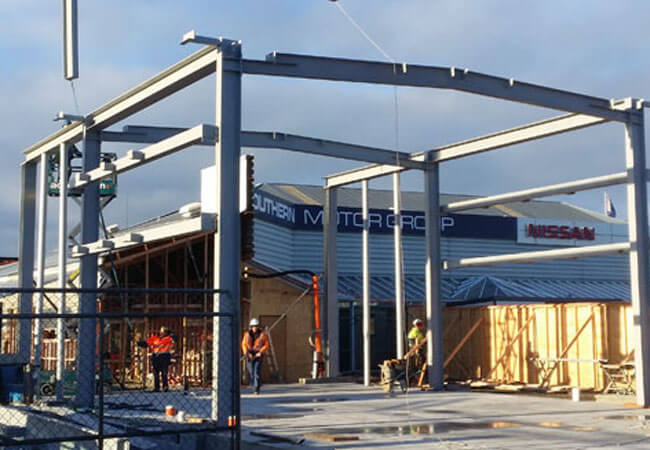 Workshop or On Site Welding, Maintenance & Repairs
We provide workshop or on site steel welding, maintenance and repairs for a wide range of industries including:
Earth Moving and Transport (Truck decks, cages, stock crates, digger buckets etc)
Marine Industry (All manner of repairs for boats & fishing vessels)
Forestry and Agriculture (Protection frames and structural repairs on all heavy machinery)
Meat Processing Industry (Meat processing chains, manufacturing repairs & site work)
Mining (Heavy machinery, crushers, hoppers, augers etc…)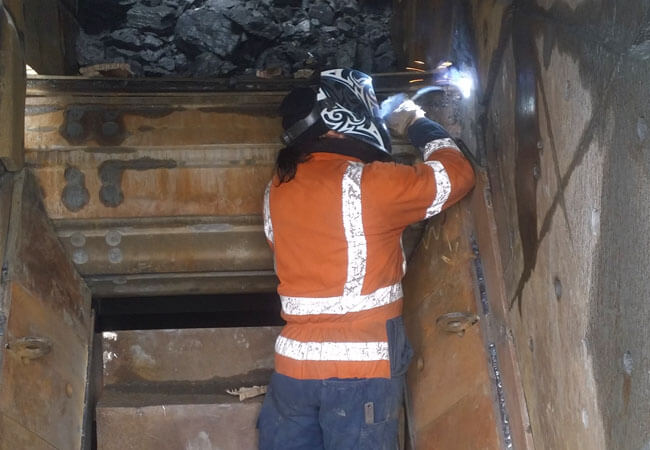 We provide specialist skills and labour for Industrial shutdowns, site welding, heavy machinery and equipment maintenance installation and repair.
Safety is a big priority and all our staff are well versed in safe work practices. We have Certified Welders with confined space, working at heights, EWP tickets and Site Safe training.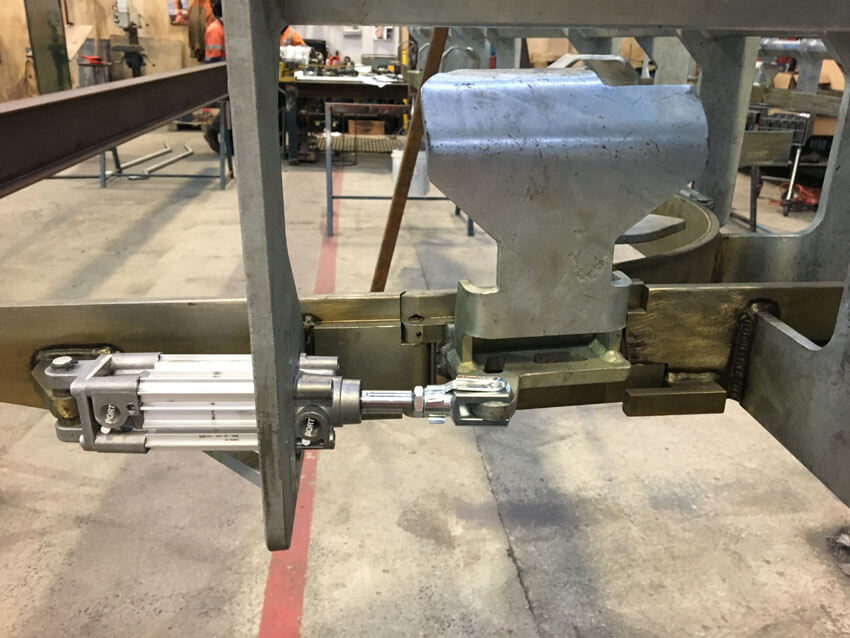 Heavy & Light Fabrication of Steel and Aluminium
Not only do we fabricate all type of structural steel but we are experts at cutting, pressing and rolling steel plate for all applications.
We have a Trumpf Press capable of pressing steel plate to fine tolerances. It provides a quick and economical method of manufacturing bespoke parts for any application.
If it's made of steel or alloy, we can construct it, or repair it. (Such as gates, balustrades, stairs, farm equipment, trailers etc).
We are able to custom make to your specifications, using affordable fabrication methods. Our general engineering services are performed with the utmost attention to detail and to the highest industry standards.